Business Agility
---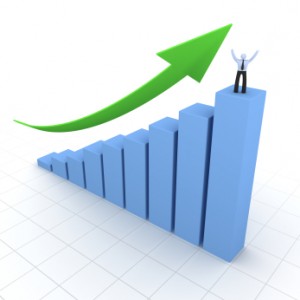 Are these goals important for your organization?
Faster time to market
Higher quality
Exceeding your customer's expectations
Lower project risks
Ability to quickly respond to changing requirements
Business Agility is the ability to quickly and cost effectively respond to change. With Business Agility you can cut through the complexity in your organization clearing the path to build an organization where innovation, collaboration and continuous improvement are central to the culture and the rhythm of delivering high quality products in a timely manner is the norm.
Agile Companies not only grow at a faster pace than their peers, but they also exhibit consistently greater returns than those of their direct competitors. — BTM Agility Index Report
In the 2010 Agility Index Report by the BTM Institute it shows that "companies with highly mature business agility characteristics" have:
13% to 38% performance advantage in capital efficiency and value
10% to 15% performance advantage in margin
Up to 5% performance advantage in revenue and earnings growth
At all levels of an organization, Business Agility can be primarily defined by these three items:
Inspect and adapt: "Do", preferably in short periods of time, then inspect the outcome and adapt future plans.
Continuous improvement: As the saying goes "The only constant in life is change". Agile firms improve existing practices and innovate new practices on a regular basis.
Self organization: Replacing traditional command and control structures with the principle that people who are doing the work are the best people to decide how to organize and do the work.
Whether you are looking to instrument a tactical change, a organizational realignment, or a radical renewal Westboro Systems can help get to the roots of organizational challenges and then work with you to decide a path forward.
---
comments powered by